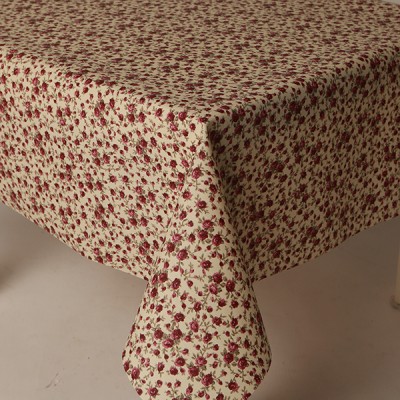 Round Acrylic Coated Tablecloth – Mini Rose
Cotton polyester mix tablecloth with wipe clean acrylic coating
Please see care instructions below 
Product Description
As these products are cut to order from a roll, they are non returnable.
We recommend that you follow the care instructions below.
Always use with coated side up
Wipe red wine/curry/tomato based sauce spills immediately, these spills may stain.
If spills have dried onto the cloth, wipe with a wet cloth (do not scrub as this might force the spill through the coating). Alternatively, try diluting the stain by spraying the area with water, then soak up with kitchen paper.
Do not use cleaning products other than soapy water on table covering
(Tip: neat Fairy Liquid is very good for dried-on stains)
Can be washed occasionally by hand or on a 30 degree wash in washing machine
It is important to iron (COOL/MEDIUM setting) on the reverse side after washing as this helps to recoat the table covering.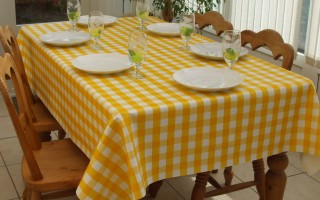 Wipe clean vinyl tablecloth. 140cm wide. ...